Meet the Team
Tom Sturm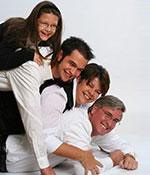 Tom Sturm
Our family's love affair with Tennessee goes back to the days when we would travel thru the mountain peaks on the way to Florida as a child, always drawn to the windows of the car to peer out over the breathtaking valleys stretching out between the mountains around Jellico. And from there, right on in to adulthood as we now have a lakefront home on Norris and thousands of memories of great time with family and friends ... boating, fishing, skiing...and mostly just relaxing.

[more about Tom]
Joanne Geveshausen

Joanne Geveshausen
(859) 361-3378
I'm so glad you found the Tennessee Home Finders website and have taken the time to read a little bit about who I am!
We Geveshausens come to Tennessee from Lexington, Kentucky. My husband Gary and I are both from Minnesota, known as "The Land of 10,000 Lakes". We know lakes, but it is our opinion that there is no finer and more beautiful lake than Norris. We love the surrounding natural beauty, the pleasant summer evenings, the hot summer days, and the cool, clear, clean water. We love the four seasons here in East Tennessee. This region really is absolutely breathtaking! We are busy creating wonderful memories with our three boys, our three dogs, and many friends at our lake front cabin.
I have been involved in various aspects of the real estate industry since 1987. I have found this the perfect way to combine my love for the outdoors and the water with my passion for real estate. And I am very excited about sharing it with you, our sellers and buyers. I would love the opportunity to put my energy, enthusiasm, and ideas to work for you to help your real estate dreams come true...Let's talk!

[more about Joanne]
Melanie Nance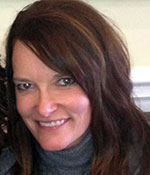 Melanie Nance
(865) 617-4389
Welcome! Although originally from Kentucky, I call Campbell County (on lovely Norris Lake) home ...along with my son Elliott, two dogs, and a cat. I love this area and the people who call it home. Rich in culture, and overflowing with natural beauty, this is a community we are proud to be part of!
I am full of dedication, enthusiasm, excitement, and passion not only for this area, but also for my clients and their real estate dreams. Come experience a whole new level of personalized service, based on uncompromising professionalism, unwavering attention to detail, and making what can sometimes be a stressful process an extremely FUN one!
Whether you're visiting or live locally, you'll love the natural beauty of this region. And if you're "not from around here," be prepared to meet some of the friendliest folks in the world! Whether you're looking to get on the water or want a local home, let me help you navigate Norris Lake and the communities around it. Together, we'll be assured of smooth sailing!

[more about Melanie]
Dave Tate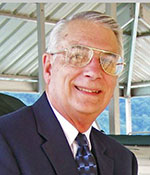 Dave Tate
(865) 617-1299
Hello and welcome to beautiful East Tennessee. When my wife Judy and I found East Tennessee and Norris Lake in the early 1990's, we said this would be a great place to live, work, play and for retirement. We did it!
In March of1999 I became a real estate agent in LaFollette, TN. Over the past 14 years I have been helping clients sell or buy lakefront, lakeview, mini-farms and mountain properties in this region. My local specialty is Norris Lake properties, although I have also helped clients transferring into this area find what they are looking for in Knoxville, Oakridge, Clinton and Andersonville as well as on the lake. I have been a member of the Knoxville Area Association of Realtors and NAR since 2006, and an Associate Broker since 2007.
My early career was in banking after graduation with an Accounting Degree, two years with IBM, followed by 23 years with a private investment firm in Ohio. My experiences began first in accounting, then I moved to manager of trading, and later managing and marketing regional client and broker relationships. I value the accomplishments and goals of professionals interested in all this region has to offer.
Real Estate is a service industry. My goal is to help my clients achieve there real estate goals (buying or selling) through my knowledge, experience and education. I want to Imparting to them the information and knowledge they need to make the best decisions as they move forward in life. Giving my clients the best service possible so they may achieve their real estate goals results in great satisfaction for both them and for me. I would appreciate the opportunity to serve you in your real estate needs in beautiful East Tennessee.
Carole Warren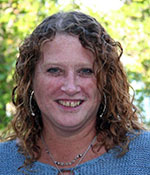 Carole Warren
(865) 456-9033
Come for a visit and change your life forever. That's what happened to me when I accepted an invitation to vacation here 11 years ago! I had no idea the impact that this beautiful area would have on me.
As a NYC native, I never thought that I would find a lifestyle better than the city. But I did, and have come to love it so much more! There is such an incredible way of life here... the people, the weather, the mountains and the lakes -- all surrounding downtown Knoxville, providing the best of everything that the culturally rich city brings with the best of natural beauty -- it's like nothing I had experienced before.
Since that first visit, I have lived and worked -- and played -- in just about all of this beautiful area in and around Norris Lake, and I am eager to share my love for the lake, my experience and my knowledge to help you buy, rent or sell here.
If you're looking for a vacation home, need to relocate, or just want to live in the beauty that is East Tennessee, I will work to find you your dream spot. Real Estate and Architecture have always held a special place in my life, and I'll be excited to team up with you in our shared passion for this area to help you find the place of your dreams.
If you're looking for a dream-come-true kind of place, you've already found the perfect area in East Tennessee. Let's get together, and I'll help you find the perfect home!
Phyllis Wilder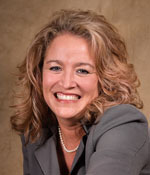 Phyllis Wilder
(423) 437-1882
As a lifelong resident of Campbell County and the Norris Lake area, I have been fortunate to experience life on the lake.
This area has so much to offer – whether it is the lake with over 800 miles of shoreline, hiking on the Cumberland Trail, or ATV rides in the mountains, this area has something for everyone!
As your real estate agent, I am committed to providing you with the highest level of personal service not only for today, but for a lifetime! If you or someone you know is interested in purchasing or selling real estate, let me help you to "Follow Your Dream…Find Your Place".
Call me today at 423-437-1882. I look forward to talking with you.